Welcome and Overview
Welcome to our Restorative Justice training.
A "Restorative Solution" is a non-adversarial approach to conflict resolution where the person who has done something wrong in a given situation becomes accountable to those s/he has harmed. This person is then given the opportunity to "make up" for their inappropriate behaviour through agreement and reparation. An intervention can involve a formal conference, or it can be a simple conversation on a corridor or playground.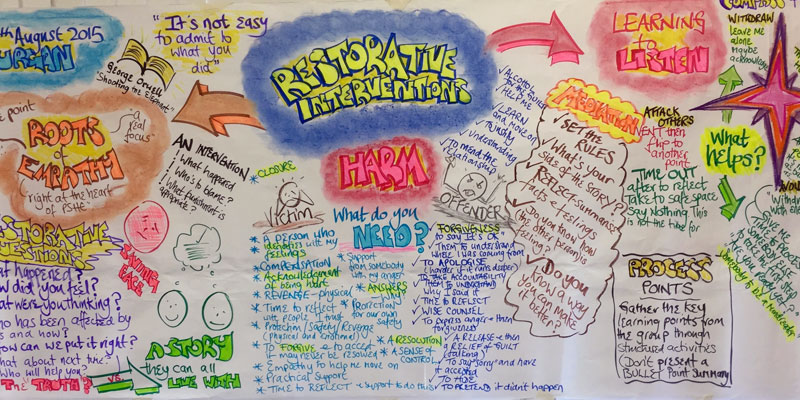 The course answers the questions:
What should we do if rewards and punishments do not work?
Can we find an alternative process to recommending permanent exclusion or special unit or school placement?
Struggling with a child for whom praise and sanctions seem ineffective?
Want to develop a more restorative school or team?
I need a process which works with relationships not just behaviour. What will work for our relationships policy?
We will cover:
What are restorative solutions?
Background and detailed teaching of processes
Inclusion values underpinning this work
Processes modelled and opportunities to try process out
Practical setting up of restorative conferences
Stories and outcomes
Complete and Continue